The Kaiser-Cornet-Quartett from Berlin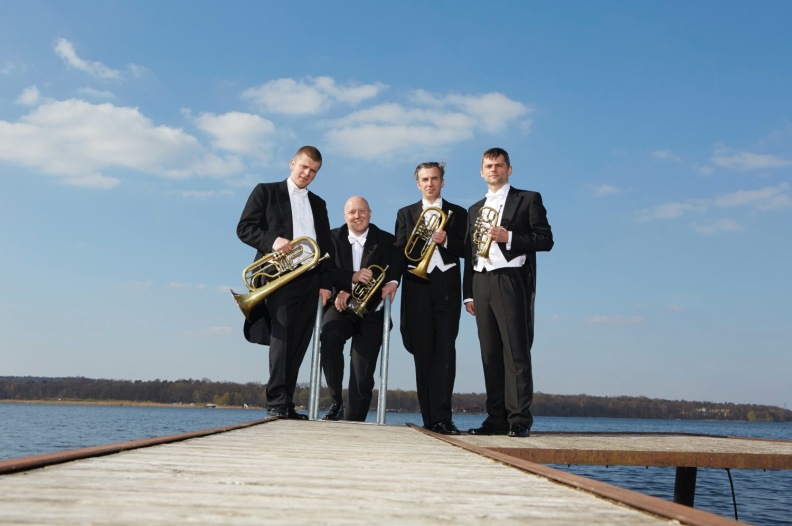 In 1870, Julius Kosleck, the first trumpeter of the Royal Court Opera in Berlin and one of the leading soloists for trumpet of his time, founded the Kaiser-Cornet-Quartet and made it one of the most successful and well-known brass ensembles of the Romantic period. The ensemble traveled all over the world and delighted its audience. But the traces of the Kaiser Cornet Quartet and other Cornet quartets fade between World War I and World War II and thus disappeared from the musical world.
Until April 26th, 2014! On this spring Saturday, the ensemble will be playing again for the first time in almost 100 years, using original instruments from the Berlin Musical Instrument Museum, including Julius Kosleck's bb cornet. The concert took place as part of the special exhibition Valve.Brass.Music. instead, which honored the invention of the valves in brass instruments and which was duly celebrated with authentic cornet quartet music from the 19th century.
Since then, the "New" Kaiser Cornet Quartet has taken on this tradition and developed the music of the First Berlin Brass Ensemble into a timeless brass experience. The ensemble plays on original instruments from the 19th century.